Alicante Airport
Tourist Info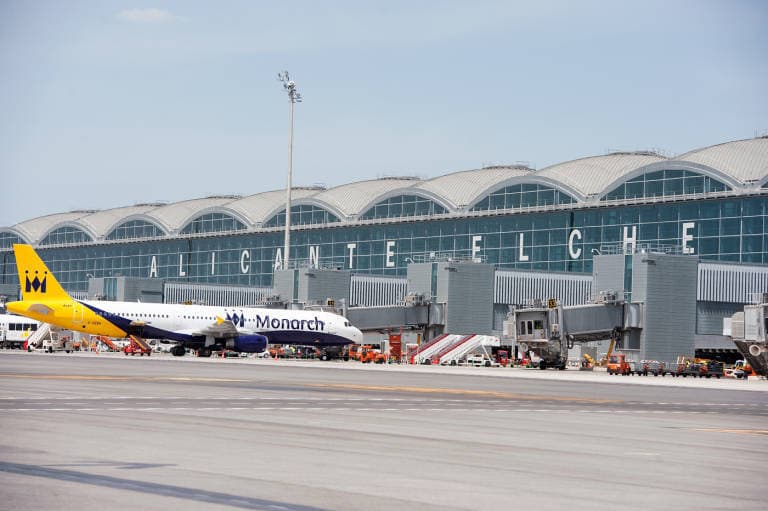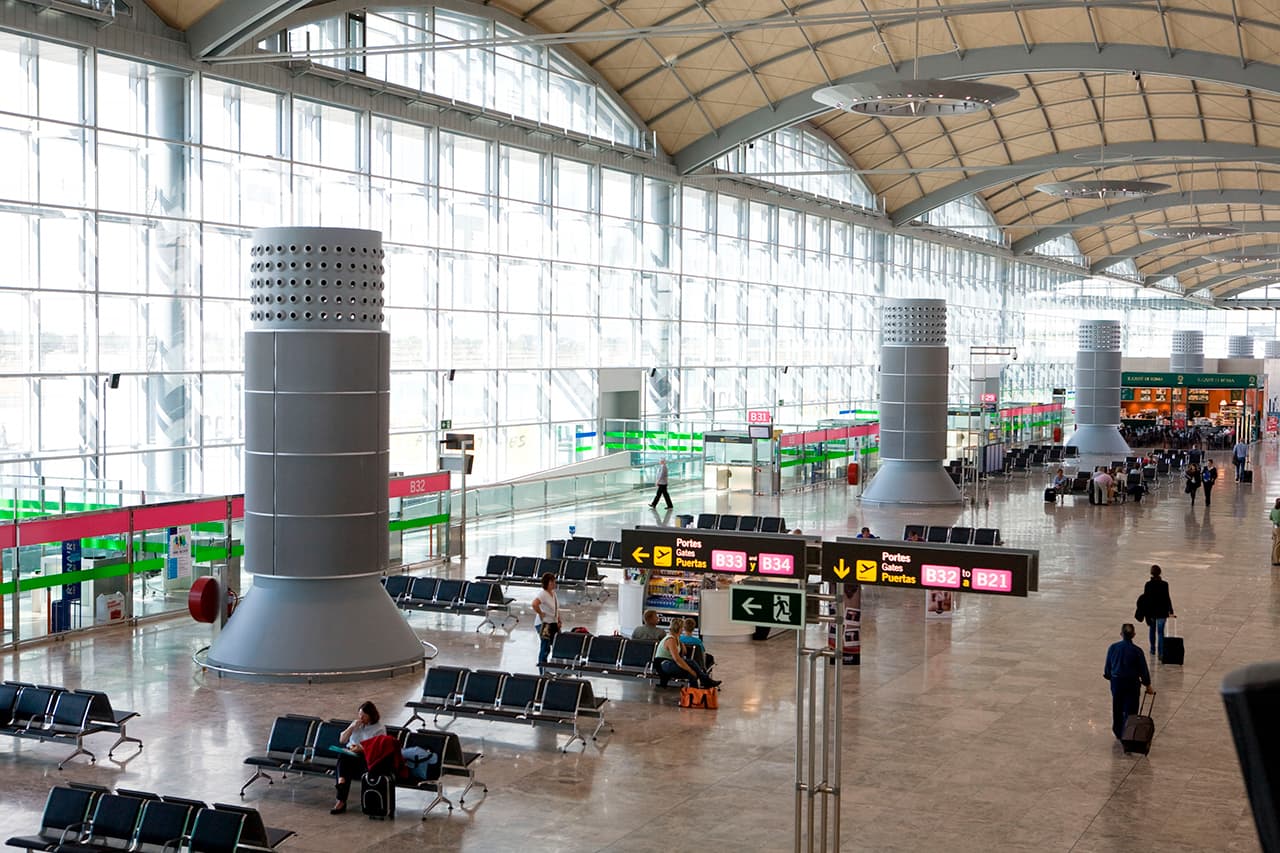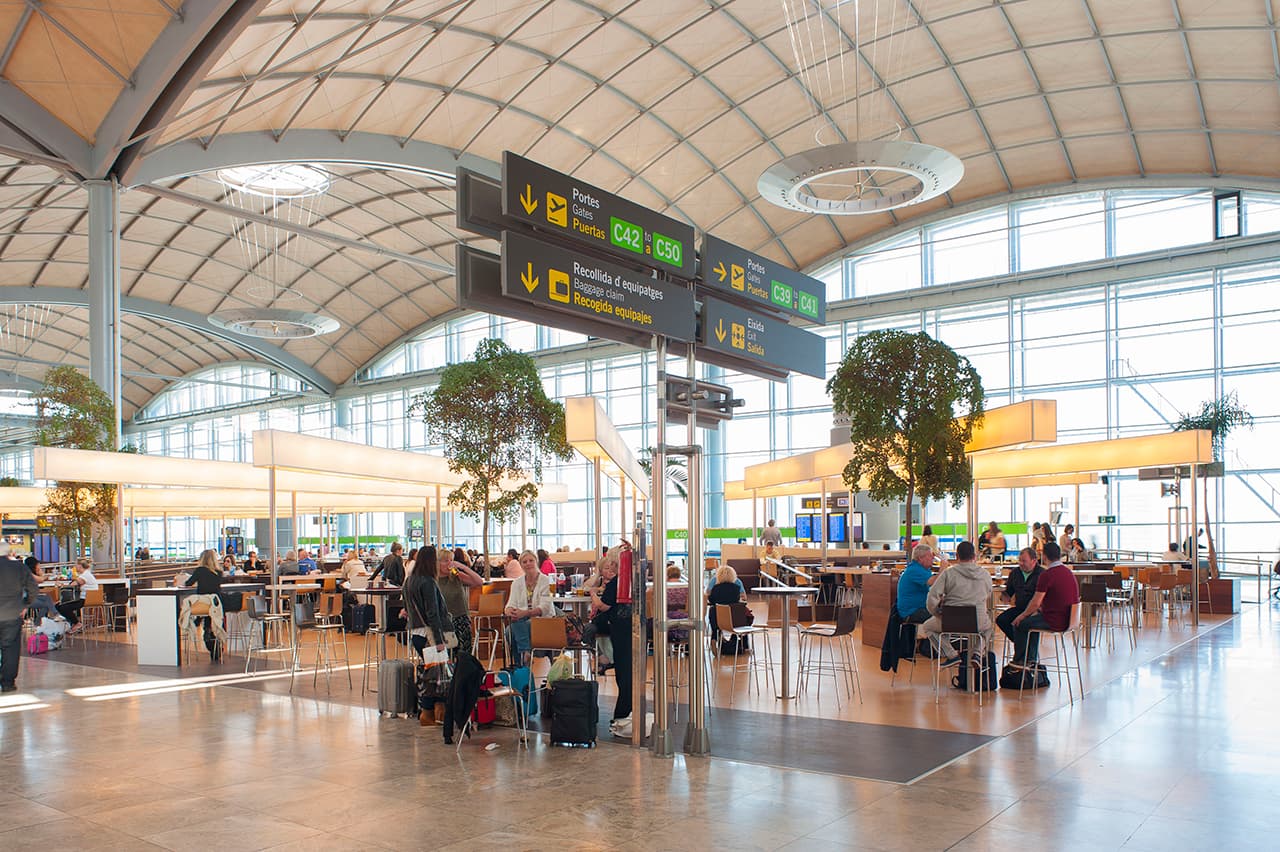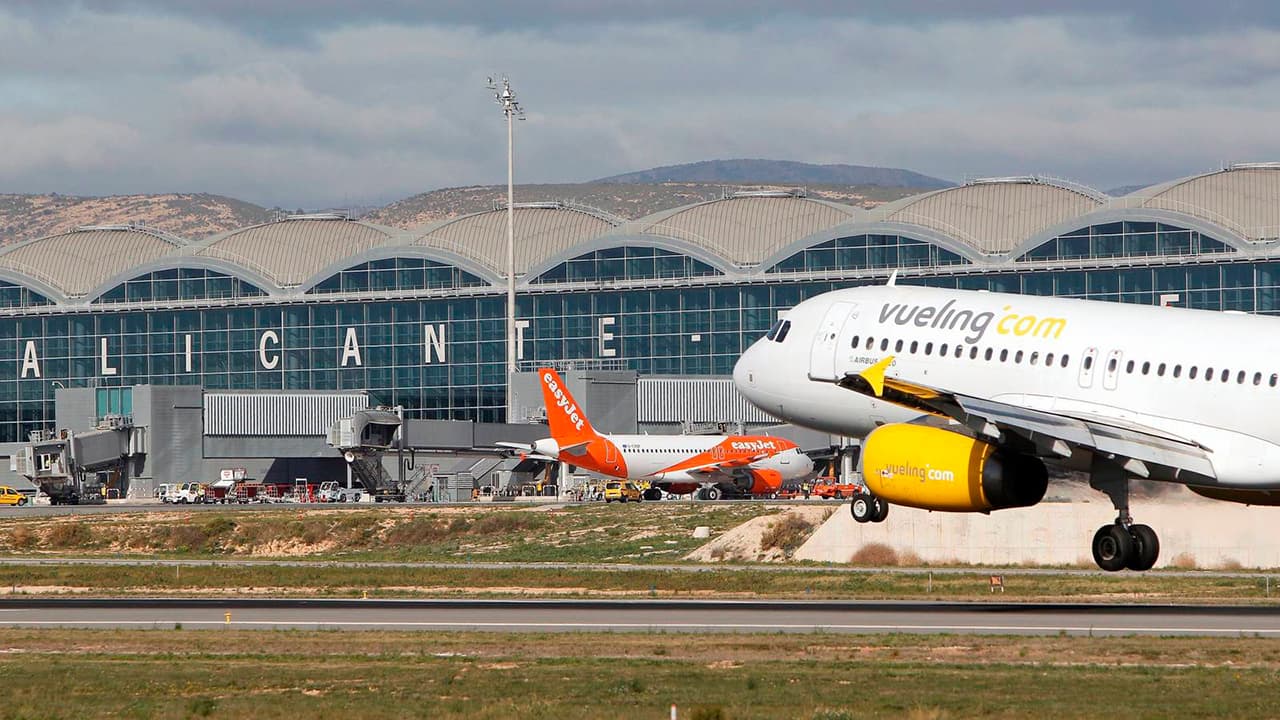 Alicante Airport is located in one of the most touristic areas of the Mediterranean coast. Situated only 11 km from Alicante, visitors can arrive to the airport through the Alicante-Murcia Motorway and leave at the airport exit or take the N-340 to the airport. From Benidorm, visitors can arrive to the airport through the A-7 highway. Over 9 million passengers use this airport anually for business or tourism, with flights to and from over 50 destinations. The eighty per cent of all traffic is international, which indicates the importance of tourism in Alicante, specially from UK and Germany. Within the national traffic the most important destinations are Madrid, Barcelona and Mallorca.
Alicante airport opened to national and international flights in 1967. The traffic increase was immediate and in 1970 the number of passengers almost reached 1 million, a new terminal was necessary and the works finished in 1974. Since then, the airport has been refurbished and nowadays it can hold the 9 million passengers that each year arrives to Alicante airport. The airport is modern and spacious with several floors and all expected facilities.
Alicante airport facilities are: bureaux de change, post office, ATMs, a relax area, fast-food outlet, cafes, four restaurants, a shopping centre with more than 16 shops that include: newsagents, gift and jewellery shops, tobacconists, a music store, cakes shop, trainers and shoe shops, video and music store, duty-free shops, an entertainment centre and a parking for 1500 cars.