Malaga Tourist Info
Tourist Information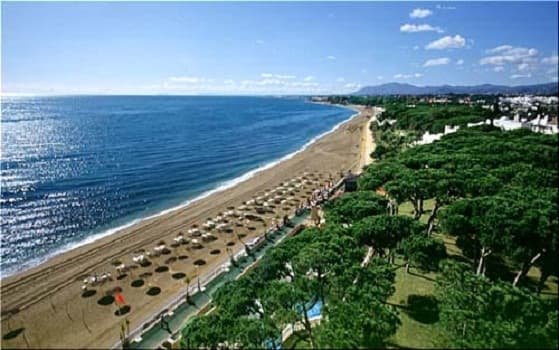 Malaga car hire Prices >>
Malaga seems to remain untouched by the internationalism of its neighboring resorts. On the southern tip of Andalusia, where the land meets the sea, lies the translucent strip of coast known as the Costa del Sol, a region with more than 160 kilometres of beaches and coves, warmed by the Andalusian sun and cooled by the soft breeze from the Mediterranean Sea; a sea that saw the birth of Picasso, Blas Infante and Maria Zambrano, a place of sun and a place of culture.
Malaga is one of the most complete destinations in the south of Europe, with the wealth of its cuisine, the elegance of its monuments and the diversity of its natural parks. Malaga is famous for the quality and the warmth with which it receives its visitors. Its long tradition in tourism and its modern service infrastructure have enabled the Costa del Sol to become a leading tourist destination, consolidated by the comfort of its communications network and ease of access whether by sea, by land or by air. Needless to say, Malaga car hire provides you with the opportunity to wander off the beaten track. Malaga is the perfect place for everything from a romantic getaway to an outdoor adventure excursion!
A word of advice…
Our car hire rates at Malaga Airport are fully inclusive including all local taxes.
What customers say…
The reason for this email is to thank you for the good service we had in Malaga. You not only answered my emails but also took the trouble to find a car with a roof rack to be able to carry our wheelchair. Thanks.