Car Hire in Murcia
Are your holidays approaching and you need a car hire in Murcia? You are in the right place! DoYouSpain offers you the best prices so you do not have to worry about anything else!
The Spanish Specialists
More than 7.5 Million Customers
Best price guaranteed
Rated 4.8 out of 5
Based on independent reviews
Your Car Hire in Murcia
Murcia is an important town in Spain because of its agricultural exporting status. This is due to its fertile land which is the reason it has been known as the Huerta de Europa for several years.
What do you need to know with a Car Hire in Murcia?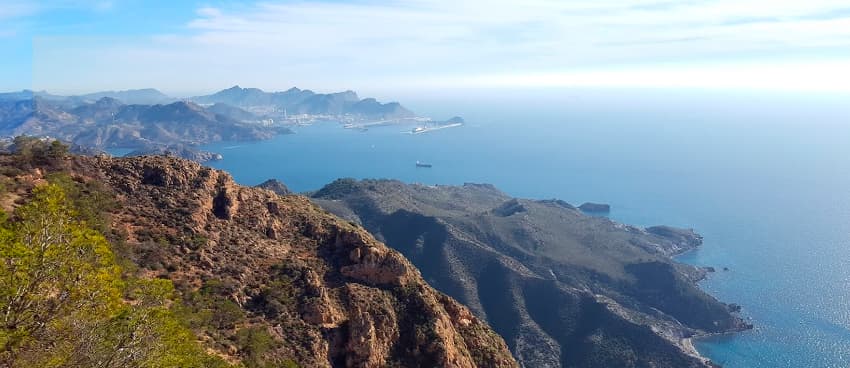 The most outstanding aspects of Murcia are its incredible culture and its history. When you arrive there, you will understand why its inhabitants deeply cherish their cultural inheritance.
There are several emblematic places that you can visit here:
1. Cathedral of Santa Maria
The city's most emblematic building, the Cathedral of Santa Maria, is located in the historic centre, in the Plaza del Cardenal Belluga. This cathedral is well known for its variety of architectural styles, which include principally the Gothic, the Renaissance and the Baroque.
2. Old Town
You can walk through the old town and discover Murcia's history in every street.
3. Bridges
Several bridges of different styles cross the Segura River. Their age and style differ as they have been constructed through different stages of Murcia's history.
4. Parks and gardens
Among the main city parks and gardens you will find the Jardín de Florida Blanca, Jardín de Seda and Jardín de Malecón. There you can relax and breathe in the tranquility that these parks offer.
There are many places to visit, so we recommend a car hire in Murcia with DoYouSpain and use your time to get to know the area.
You shouldn't miss out on driving through Trapería and Platería with a luxury hire car in Murcia. With DoYouSpain you can have it all.
Take your car hire in Murcia to Plaza de las Flores and enjoy lunch or dinner there. Your trip will be even better if you book with DoYouSpain.
Browse the best offers to choose the most economical car hire in Murcia with DoYouSpain and all that's left for you to do is enjoy the drive.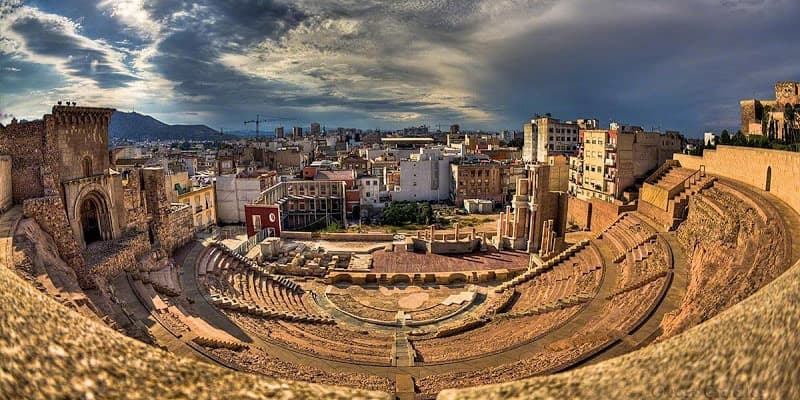 | | |
| --- | --- |
| Area | 343.93 MI2 |
| Coordinates | 37°59'10''N, 1°07'49''O |
| Height | 137.8 Feed |
| Average annual temperature | 44.3 ºF |
| Average annual hours of daylight | 2,967.0 Hours |
| Population | 447,182 Inhabitants |
Information about Car Hire in Murcia
| | |
| --- | --- |
| Destination | Murcia |
| Car groups | Small, Medium, Large, Estate, SUV, Minivans, Automatic, Premium |
| Rental points in Murcia | 37 |
| Suppliers at the airport | 14 |
| Important rental agencies | ALAMO, AMIGOAUTOS, BUDGET, ENTERPRISE, EUROPCAR, FIREFLY, INTERRENT, KEDDY, RHODIUM, SIXT |
Frequently Asked Questions about Car Hire in Murcia
Cheap Car Hire in Murcia
| | |
| --- | --- |
| Small | £ 2 /day |
| Medium | £ 2 /day |
| Large | £ 3 /day |
| Estate | £ 3 /day |
| SUV | £ 4 /day |
| Minivans | £ 5 /day |
| Automatic | £ 5 /day |
| Premium | £ 7 /day |
| Vans | £ 7 /day |
Small
£2 / day
Medium
£2 / day
Large
£3 / day
Estate
£3 / day
SUV
£4 / day
Minivans
£5 / day
Automatic
£5 / day
Premium
£7 / day
Vans
£7 / day