Car Hire at Murcia Airport
Many people see Murcia as a university city, but the truth is that it has plenty of other enjoyable things to experience. With DoYouSpain you can choose car hire and explore this beautiful city.
The Spanish Specialists
More than 7.5 Million Customers
Best price guaranteed
Rated 4.8 out of 5
Based on independent reviews
Your Car Hire at Murcia airport
Murcia airport was founded in 2002. Its aim was to promote the aeronautical and tourism industries in the Region of Murcia.
Why choose a Car Hire at Murcia Airport?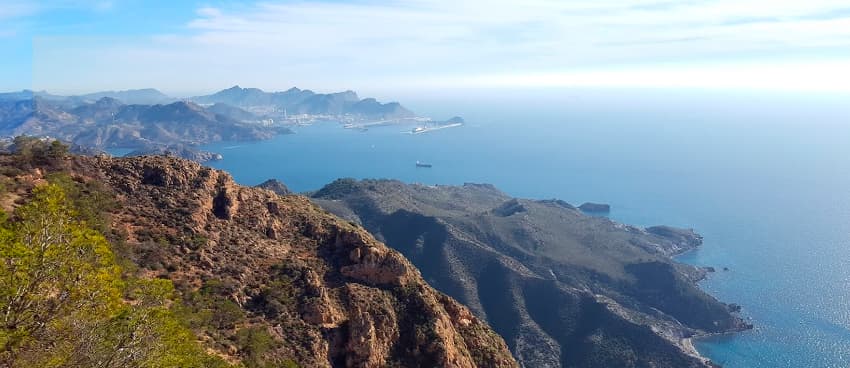 Murcia is a central city located in the south-east of the Iberian Peninsula on the riverbank of the Segura river, 40 kilometres from the Mediterranean Sea. Murcia is the seventh most populated municipality in Spain.
Among all the activities Murcia has to offer, there are several cultural offerings such as going to the theatre or the cinemas, visiting its different museums or attending all the diverse festivals and Popular Festivals you will find there.
Murcia is also an important university centre since the oldest university was founded in 1272. It is currently home to two universities: the public University of Murcia and the private Catholic University of San Antonio, which attract around 50,000 students in total to the municipality.
Cheap car hire at Murcia Airport
You can read a book in the garden of La Pólvora, go shopping for the best products at the market of Veronicas, have dinner with wonderful views of the Romea or simply go for a walk or run along the Segura River. To enjoy all of this, your best option is to get car hire at Murcia Airport and you will not miss out on any of the amazing places in the local area.
Surroundings of Murcia Airport
The airport is quite far from the city centre so if you are planning on arriving in Murcia by plane, you might consider renting a car. Moreover, if you want to go to other towns in the surrounding area of Murcia, we really recommend you rent a car with DoYouSpain.
Our luxury car hire service at Murcia Airport gives you additional value that only DoYouSpain can offer.
You can find the best car hire at Murcia Airport and begin your trip as soon as you get off the plane.
At DoYouSpain you will get the best deal on cheap car hire at Murcia Airport, thanks to our price comparison site.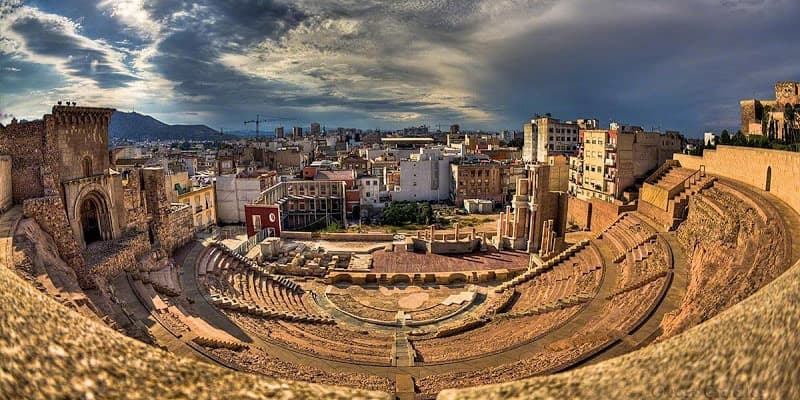 | | |
| --- | --- |
| Area | 343.93 MI2 |
| Coordinates | 37°59'10''N, 1°07'49''O |
| Height | 137.8 Feed |
| Average annual temperature | 44.3 ºF |
| Average annual hours of daylight | 2,967.0 Hours |
| Population | 447,182 Inhabitants |
Information about Car Hire in Murcia
| | |
| --- | --- |
| Destination | Murcia |
| Car groups | Small, Medium, Large, Estate, SUV, Minivans, Automatic, Premium |
| Rental points in Murcia | 37 |
| Suppliers at the airport | 14 |
| Important rental agencies | ALAMO, AMIGOAUTOS, BUDGET, ENTERPRISE, EUROPCAR, FIREFLY, INTERRENT, KEDDY, RHODIUM, SIXT |
Frequently Asked Questions about Car Hire in Murcia Aiport
Cheap Car Hire in Murcia Airport
| | |
| --- | --- |
| Small | £ 2 /day |
| Medium | £ 2 /day |
| Large | £ 3 /day |
| Estate | £ 3 /day |
| SUV | £ 4 /day |
| Minivans | £ 5 /day |
| Automatic | £ 5 /day |
| Premium | £ 7 /day |
| Vans | £ 7 /day |
Small
£2 / day
Medium
£2 / day
Large
£3 / day
Estate
£3 / day
SUV
£4 / day
Minivans
£5 / day
Automatic
£5 / day
Premium
£7 / day
Vans
£7 / day