Mallorca Beaches
Tourist Information
Mallorca beaches have as many shades as its coastline: there are fine white sand beaches in some areas, similar to the Caribbean ones, coarse sand beaches in other areas and in some inlets, offen the most suggesting ones, you can only lie on pebbles... You may find spectacular landscapes with dunes and small inlets resembling paradise, but there are also areas controlled by tour-operators. It's your choice. Mallorca has a Mediterranean climate with hot sun in the summer complemented by refreshing sea breezes and the winters are quite mild. With many popular tourist resorts close to the beaches, restaurants, bars, cafes and discos thet atract many tourists every year.
Mallorca car hire Prices >>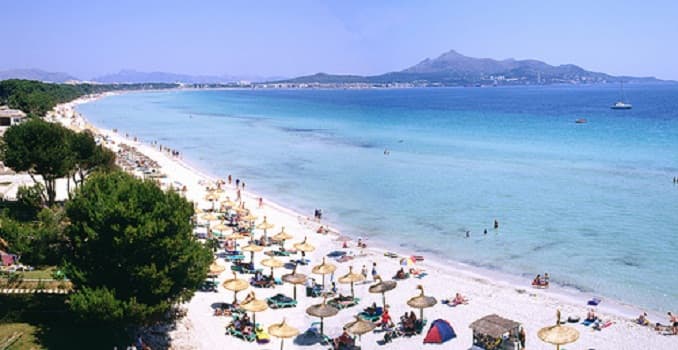 Alcudia
Coll Baix
Sa Marina
Alcudia
Son Real
Arenal d'en Casat
Son Baulo
Can Picafort
Muro
Alcanada
Son Serra de Marina

Andratx
Peguera Palmira
Peguera-Tora
Cala Es Carregador
Cala Blanca
Cala Fonoll
Cala Marmassen
Cala Basset
Cala Llam
Camp de Mar
Cala Molins
Cala Egos
Sant Elm
Cala S'Algar
Ses Bassetes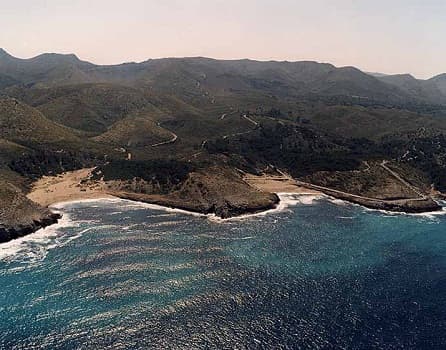 Arta
Cala Torta
Cala Matzoc
Sa Font Salada
Arenales des Verge
Cala Estreta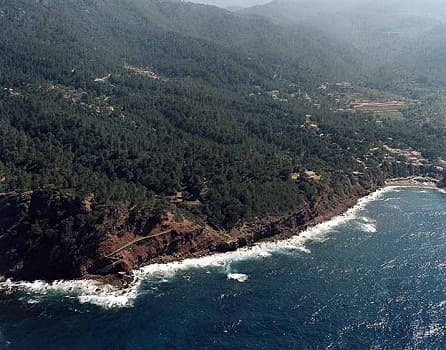 Banyalbufar
Cala Estellencs
Cala Banyalbufar
Son Bunyola
Es Port Des Canonge
Es Corral Fals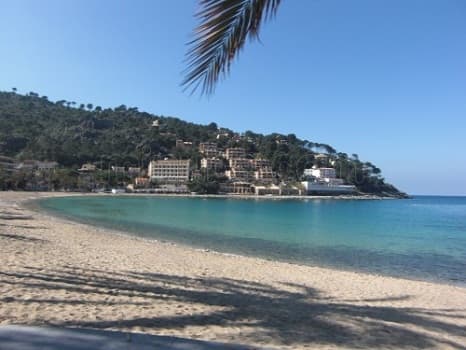 Valldemosa-Soller
Sa Cova
Port Valldemosa
En Repic
Port de Soller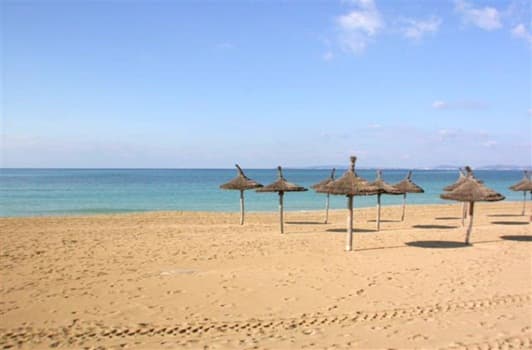 Palma
Ses Covetes
Reco de S'Arena
Es Trenc
Magalluf
Oratori de Portals
Cala Major
Portals Vells
Palma Nova
Son Matias
Peguera Es Morts
Cala Fornells
Cala Falco
Calo d'en Pellicer
Pollensa
Cala Tuent
Sa Calobra
Torrent de Pareis
Cala Estremer
Cala Castell
Cala Sant Vicent
Cala Figuera
Cala Boquer
Cala Murta
Formentor
Pollensa
Albercutx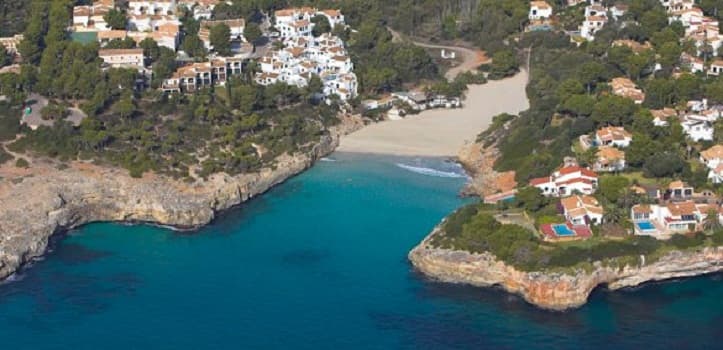 Porto Cristo
Cala Bota
Cala Virgili
Cala Pilota
Cala Magraner
Cala Sequer
Cala Varques
Cala Morlanda
Cala Murada
Cala Tropicana
Cala Domingos
Cala Antena
Cala Estany
Cala Mandia
Cala Anguila
Porto Cristo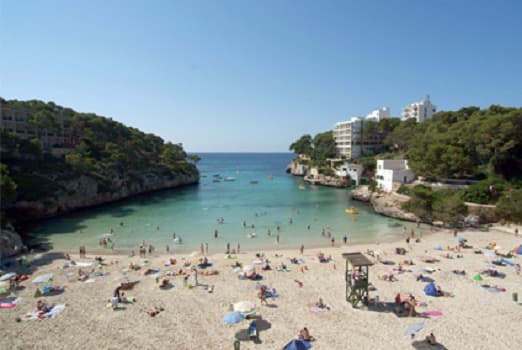 Felanitx-Santanyi
Calo Des Moro
Cala Egos
Cala Es Marmols
Cala Es Marmols
Cala Ferrera
Calo des Pou
Cala Calo des Pou
Calo de Ses Dones
Cala Esmeralda
Calo des Homos Morts
Gran Calo de Sa Torre
A word of advice…
Our Mallorca car hire rates include 24 hour Free car hire service at Mallorca Airport with no surcharge for late or night time car hire arrivals. Do not take chances!
What customers say…
Many thanks for the efficient service - DoYouSpain are very efficient and good value for money.
D.B